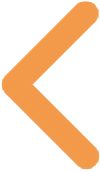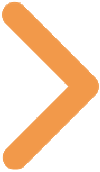 About Us
If you are curious to learn about Buddhism, you have come to the right place! We are dedicated to aggregating everything about Buddhism and presenting it to the user in an intuitive interface in a Web App as well as Mobile Apps on Android and iOS platforms. All our offerings are always given freely as a Dhamma Dāna. They are free – now and forever. There will never be in-app sales, solicitation, or ads of any kind. We will NEVER sell your information to anyone. The longest journey begins with a small step. We are glad you have joined us on this journey!
About the App
Explore Lord Buddha's teachings using the Learn Buddhism App, including Translations of Theravāda Tipiṭaka Books as well as Teachings from the world-famous Ajahns and Teachers. You can access Teachings and Translations in over 61 languages, representing over 2500 Authors and more than 40,000 Teachings. Teachings are in 18 file formats including PDF, ePub, YouTube, Audio, and Video and represent a gamut of teaching styles and presentations. Start your journey of learning NOW!
Print and Distribute Dhamma Books for Free, in multiple languages. Translate Tipitaka books to Spanish, print, and distribute for free.
Developing a cross-platform app is quite an undertaking. In addition to supporting the continuing development of the app; one has to constantly enhance and upgrade the database of links to the teachings as well as periodically verify each link. All of this requires an enormous amount of manpower, effort, and financial means. You can support this wholesome activity by volunteering, by donating, and by joining our Team.
Land Acquisition and Construction to open a permanent Buddhist Center in Trujillo, Peru.
Support the resident Monastics with Food, Clothes/Robes, and Medicines.